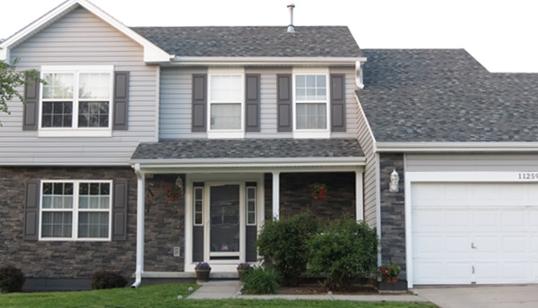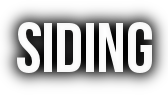 Increase your home's beauty, durability and value with high-performance siding options; Vinyl, Wood, Steel, and James Hardie.
Replace or repair damaged gutters and downspouts and/or install gutter guards to cut back on the hassle and risk associated with constantly cleaning them.


Add Beauty and Value. Eliminate Constant Repainting. Experience Energy Savings. No Maintenance.


Mastic Coordinating and Matching Colors. Durable and Environmentally-Responsible Coating Systems. Quality and Performance.


Thanks to more than 30 years of extensive testing - and our proprietary Alumalure 2000 finish - Mastic's Performance Metals remain the premier metal products in the industry. Make sure your home exterior remodel is finished with coordinating and matching materials from Mastic Home Exteriors.
Seamless gutters and gutter guard systems virtually eliminate the need for maintenance, saving you time and energy fixing and cleaning them.
Seamless gutters remove seams of adjoining sections by providing one long piece of gutter for the entire length of the home's roof section. Over time, seams can separate and form leaks, which drip water near your home's foundation causing complications. Seamless gutters eliminate the need to patch leaks at seams, saving you time and money for repairs.
Most traditional rain gutters are designed as a trench to collect water, but they also collect debris from trees and animals which clog the gutter and prevent water from draining properly. Gutter guards are a great solution to this problem as they virtually eliminate debris from entering the gutter. The gutter guards are usually designed as a mesh or perforated metal in which water can pass through but debris and organic material cannot, meaning no more clogs and no more cleaning.
Available in a variety of colors.
Rollex Rainware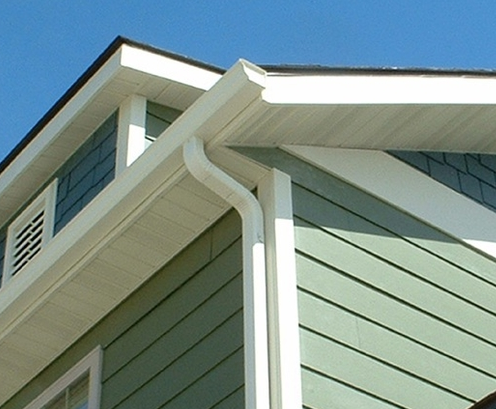 Made from durable, heavy gauge aluminum, Rollex gutters have the capacity to withstand the weight of leaves, debris, ice and snow without bending, leaking, or sagging. These high quality products have a baked-on finish inside and out so they require no painting and will not rust or rot.


Most importantly, Rollex engineers its gutters to provide leak-proof protection and channel the elements away from your doorways and windows. They also eliminate water from splashing on siding and pooling around foundations.
Available in a variety of colors.
Warranty Information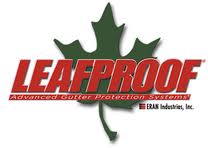 Choose LeafProof® for superior gutter protection.
LeafProof® is the only gutter protection product on the market today that: fits existing gutters; can be maintained from the ground; is not screwed into the roof or fascia; and is securely installed under the first row of shingles. There are other gutter covers on the market that work in a similar manner. However, these gutter covers do not have Leafproof's patented "S" bend. This means these covers must be installed under the second row of shingles and are often screwed or nailed into the roof.